Table of Contents
Introduction
At Fleet Locksmiths, we understand that losing your vehicle keys can be a stressful and inconvenient situation. Our team of experts is always ready to assist you, no matter the make or model of your vehicle. In this blog post, we'll share a recent job we completed for a customer who lost all their keys to an Isuzu NPR300 while at work. Discover how our skilled locksmiths provided a fast and efficient solution by offering two new replacement keys on-site.
The Situation: Lost Keys for an Isuzu NPR300
Our client contacted us when they realized they had lost all their keys to their Isuzu NPR300 truck while at work. As a busy professional, the customer needed a quick solution to get their vehicle back on the road and continue with their daily tasks. Our automotive locksmith team was ready to rise to the challenge and provide the necessary assistance.
The Solution: Providing Two New Replacement Keys On-Site
After assessing the situation, our skilled locksmiths swiftly crafted two new replacement keys for the Isuzu NPR300. Utilizing our advanced tools and expertise, we were able to perform the key replacement on-site, minimizing downtime for our client. With the new keys in hand, our customer was able to resume their workday without any further delays.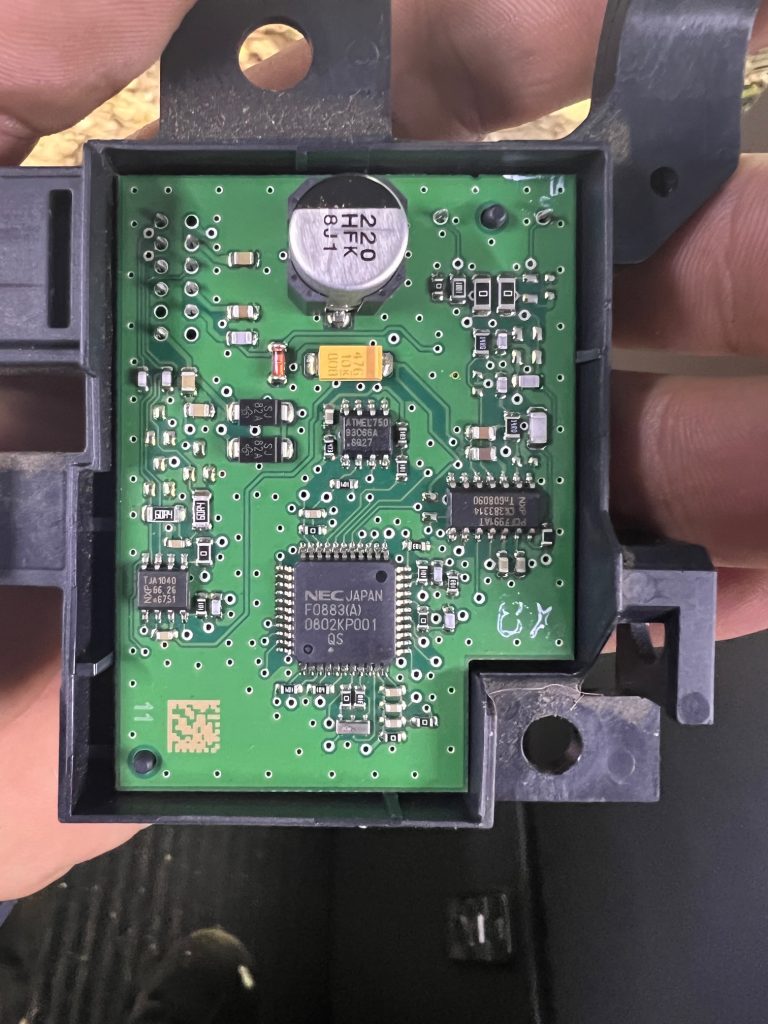 Fleet Locksmiths: Your Go-To Automotive Locksmith in Melbourne
This Isuzu NPR300 case is just one example of the countless automotive locksmith jobs we have successfully handled at Fleet Locksmiths. Our team is dedicated to providing fast and efficient locksmith services for a wide range of vehicles, from cars to trucks, throughout Melbourne and its surrounding areas, including Brunswick, Heidelberg, and Preston, among others in Melbourne and Metropolitan Areas.
In addition to our automotive locksmith services, we also offer residential locksmith and commercial locksmith solutions, ensuring comprehensive support for all your lock and security needs.
Contact Us for All Your Locksmith Needs
If you ever find yourself in need of a professional and reliable locksmith in Melbourne, don't hesitate to contact Fleet Locksmiths. Our experienced team is ready to assist you with any lock or security issue you may face.
For more locksmith tips, industry news, and updates on our latest projects, be sure to check out our blog regularly. And if you want to learn more about our satisfied customers' experiences, don't forget to visit our Google profile.
Preventative Measures: Avoid Losing Your Keys Again
While Fleet Locksmiths was able to help our client with their Isuzu NPR300 lost keys situation, we also want to ensure that our customers can take steps to prevent losing their keys again in the future. Here are a few tips to keep in mind:
Establish a designated spot for your keys: Create a specific place in your home or office where you always keep your keys, such as a key hook or a dedicated drawer. This habit will make it less likely for you to misplace your keys.
Use a keychain or keyring: Attach your keys to a brightly coloured or easily recognizable keychain or keyring. This will make them harder to lose and easier to find if they do go missing.
Make spare keys: Having a set of spare keys can be a lifesaver in case of emergencies. Store them in a safe and easily accessible location or give a copy to a trusted friend or family member.
Utilize technology: Consider using a key finder device, such as a Bluetooth tracker, which can be attached to your keys and connected to your smartphone. This will help you locate your keys if they go missing.
Fleet Locksmiths: Your Trusted Partner for All Your Locksmith Needs
At Fleet Locksmiths, we pride ourselves on providing top-notch automotive, residential, and commercial locksmith services in Melbourne and its surrounding areas. Our team of experienced locksmiths is available to assist you with a wide range of lock and security solutions, including emergency lockout services, locks installation and repair, and security door lock repair and installation.
Don't let lost keys slow you down. Contact Fleet Locksmiths today for all your locksmith needs. To request our services or to learn more about what we offer, please contact us today. Our friendly and knowledgeable team is ready to assist you with any lock or security issue you may face.
Isuzu NPR300 lost keys
Automotive locksmith
Replacement keys
Fleet Locksmiths
Melbourne locksmith services
On-site key replacement