24 Hour Emergency Locksmith In Melbourne
Looking for a 24 Hour Locksmith Melbourne? You're at the right place.
Emergency Locksmith Melbourne. Providing Reliable Services Across Melbourne & Metro Area. Automotive, Domestic and Commercial
Residential and Commercial Emergency Locksmith Services
Car, House, Office, you name it, we do it
"We're Available 24 Hours Daily To Serve You The Best."
In the face of a residential, commercial, or automotive lock crisis, Fleet Locksmiths is your trusted 24-hour locksmith in Melbourne. Whether you're dealing with a broken key, a jammed door, or a lost key, we've got you covered. We're there to help when you need to replace damaged locks, rekey your locks, or produce a spare key for your house, office, or vehicle.
As a 24-hour locksmith in Melbourne with deep experience in the field, we suggest rekeying your locks when:
A key has been lost or stolen




• You've recently moved into a new home or office space




• A household member or roommate has moved out




• There's been a staffing change in your organisation
When providing a quote to rekey locks, our primary considerations are your location, the number of locks, and the number of keys involved. When you request a quote from us, this is the information we'll need to come back with a price. 
Frequently Asked Questions
If you've lost your keys or have a broken door lock, don't fret! Our professional locksmith technicians are prepared to assist. As a leading 24-hour locksmith in and around Melbourne, we can unlock car doors, even those with high-security and transponder keys, within minutes. We're ready to make new keys on the spot while you wait, and our emergency car lock-out services are available 24/7. For a quick response, please provide your vehicle's make and model along with the exact address when you call us. Get a free estimate today, and we'll guide you through the process.
Whether you've just moved into a new home or misplaced your keys, our professional and affordable locksmiths are ready to help. As your local and trusted 24-hour locksmith, we're available to get you back into your home promptly and make new keys on the spot! Our services extend to rekeying or replacing all your door and garage locks and installing deadbolts, home alarm security, and home automation systems. Reach out to us now!
Has an employee lost their keys? We can help. We're here to rekey your door locks or create a master key lock system for your business. Our certified locksmith and security technicians can upgrade your security system and install high-security keyless access systems at any time. Our services are quick, affordable, and we're proud for our customers to rely on our 24-hour locksmith services in Melbourne. We're confident in unlocking and picking 99.9% of the locks on the market without causing any damage. Whether it's residential, commercial, or automotive, no task is too big or too small for the team at Fleet Locksmiths.
Fleet locksmiths provide a secure and safe LOCKSMITHING SOLUTION FOR ALL HOMES. 
because we believe a safe home must always have the right locks. Your home is your safe, sacred and protective space for you and your family.
We have a budget to fit all our residential services, from needing your house locks rekeyed to one key or installing additional locks for personal security.
At Fleet Locksmiths, we understand that the security of your business is important to you. That's why we offer a comprehensive commercial locksmith service to help you keep your premises safe and secure.
Whether you need a new key for your office or a complete security system for your factory, we can help. We've been in the business for over 10 years, and we know everything there is to know about keeping businesses safe.
We offer a free consultation so that we can assess your security needs and recommend the best solution for you. We'll take into account the type of business you have, the location, and any special requirements you may have.
We only use the highest quality products, and our team of experienced locksmiths are available 24/7 to help you with any problems you may have.
Give us a call today and let us help you keep your business safe and secure.
If you're ever locked out of your car or lose your keys, don't panic. Fleet Locksmiths are here to help you 24/7. We're a professional automotive locksmith service with over 10 years of experience. We can help you with everything from getting new keys made, to opening your car door if you're locked out.
We understand that being locked out of your car can be a stressful and frustrating experience. That's why we offer a fast and reliable service that's always available when you need it. We're Melbourne's leading automotive locksmith service, and we're proud to offer our customers the best possible service at the most competitive prices.
So if you're ever in need of an automotive locksmith, don't hesitate to give us a call. We're always here to help, and we'll make sure that you get back on the road as soon as possible.
"We Are A Full-Service Mobile Locksmiths & 24-Hour Emergency Locksmith Services."

We offer reliable 24/7 emergency locksmith services in Heidelberg, and all our locksmiths are skilled and proficient in providing you with the best possible emergency locksmith services, such as lock services, repair, and top-quality mastership.
Our emergency locksmith team serves homes, businesses, and vehicle owners across Melbourne & Metro Area.
Call us anytime, and our locally based 24-hour emergency locksmith professional team will be with you shortly.
Home, Commercial, Auto, You Name It, We Got You Covered
We will help you pick the best option for your home or business
At Fleet Locksmiths, For your convenience, we're available 24 hours a day and seven days of the week to ensure that you are not alone in emergencies. We are only a call away. So if you are Locked out of your property or car, call us, and we will be with you ASAP.
Contact us now, and we will have one of our team members assist you in any situation you might have been stuck in.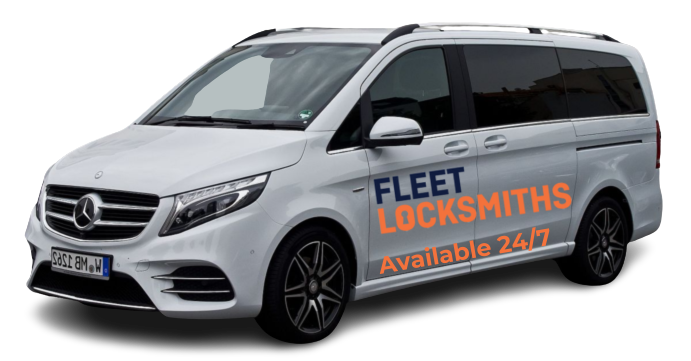 As Professional Locksmiths,
we know the value of Speed and Security!
We at Fleet Locksmiths are committed to providing you with the best customer service experience possible. We do our best to make sure all our loyal customers are being helped in the time frame we set and at the best possible price. Our after-hours Locksmiths are experienced and qualified to perform any Gain Entry and lock service. Our mobile locksmiths are strategically placed all across Melbourne Victoria for better response time to your emergency locksmith calls near you or near your locations. Need a locksmith? Book in the best locksmiths in Melbourne VIC.
Fully Insured Emergency
Locksmiths in Melbourne Since 2012
With Fleet Locksmiths You'll Have Peace Of Mind For Your Family's And Loved One Security Fully Insured