Providing Reliable Services Across Melbourne & Metro Area
Unbeatable Sliding Door Lock
Installation & Repair
At Fleet Locksmiths, we understand the importance of reliable security solutions for your home. We specialise in sliding door lock installation, repair, and rekey services, providing you with peace of mind and enhanced home security.
Unfortunately, it's common for door manufacturers to supply low-security sliding door locks that fail over time. At Fleet Locksmiths, we offer the highest quality, secure locking methods for each application. 
Whether you need a lock for a new door or a repair for an existing one, we have the right solution. We take complete pride in our services, promising secure, robust, and long-lasting locks for your sliding doors.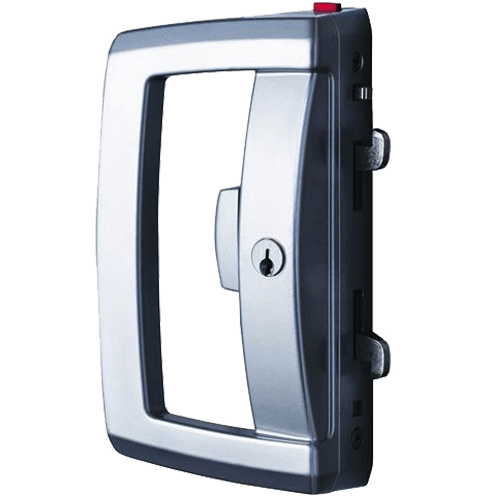 Which Sliding Door Locks Should You Choose?
Onyx Sliding Patio Door Lock
Among our top-rated products is the Onyx Sliding Patio Door Lock, which features twin locking beaks for added security, a Door Close Detect button to protect them from damage, and a LockAlert indicator to show the lockset status. 
It also includes a DualSelect function for two-stage key locking and a Safety Release function to minimise the risk of being locked in. Made to the highest quality levels, the Onyx range satisfies strength and durability standards and meets Australian standards.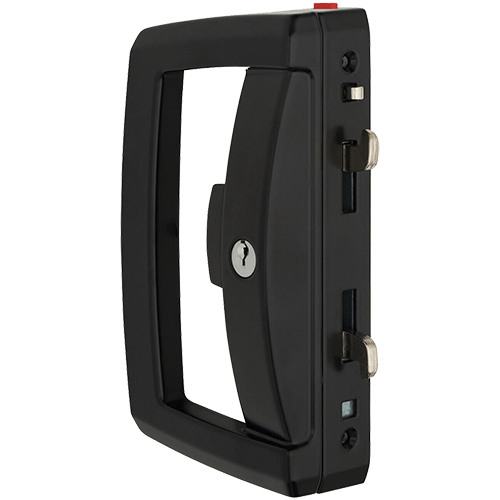 Another popular choice is our Cavity Sliding Door Lock. This lock has been designed in Australia for specific market conditions. It is easily fitted into standard door preparation and offers a full recess into the door cavity. This piece provides different functions, such as entrance, privacy, and passage functions, and a key lockable solution for added security.
Our Cavity Sliding Door Lock is tested to exceed 30,000 turn cycles and withstand 3 kN of pull force, ensuring its durability. Plus, it complies with AS4145.2-2008 standards and meets industry requirements for sliding door locks, installation and repairs. 
This design also features an innovative retractable door pull that combines style with functionality, offering an enhanced look for your entranceways.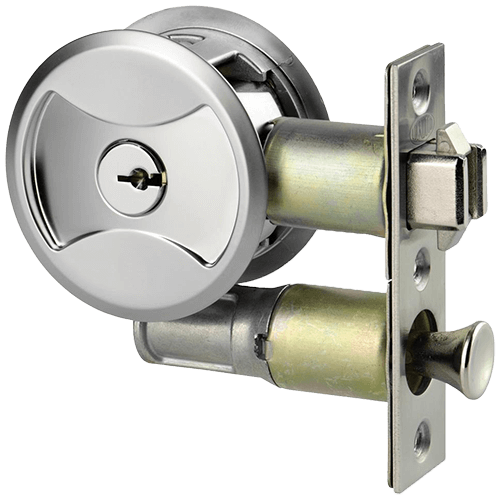 Sliding Door Lock Installation and & Repairs
Made Easy
Fleet Locksmiths provides 24/7 emergency services, ensuring a quick response when you need it most. All our repair and replacement locks come with a satisfaction guarantee, with the option of free consultations for commercial and residential customers, providing expert advice on sliding door lock installation or repairs.
Located at 29 Ayr St, Reservoir, VIC 3073, we are available for all your locksmith needs. Simply contact us at 0405 544 922 or at Sales@fleetlocksmiths.com.au with any questions or concerns.
Trust Fleet Locksmiths for your sliding door lock needs. Our expert professionals provide high-quality, reliable solutions, ensuring your home's security and peace of mind. Trust us to deliver the best locksmith services in town.
Not sure what you're after? Contact our team using the details above, and we'll happily point you in the right direction.