Table of Contents
Introduction to Lost Car Keys
Losing your car keys can be a frustrating and inconvenient experience. But don't worry, there are solutions to this dilemma. This comprehensive guide will explain what to do if you lose your car keys, the role of an auto locksmith, and how automotive locksmith services can save the day. Whether in Melbourne or elsewhere, read on to find out how to handle this common problem.
Stay Calm and Retrace Your Steps: Don't Panic, Just Think
Stay Calm and Retrace Your Steps Before you panic, take a deep breath, and try to retrace your steps. Did you leave your keys in a coat pocket, a drawer, or somewhere in your house? Make sure to check all possible places thoroughly. If you still can't find them, proceed to the next step.
Call an Auto Locksmith: Your Ultimate Lost Car Keys Solution
Call an Auto Locksmith The fastest and most efficient way to get back into your car is to call a professional automotive locksmith. An auto locksmith specializes in unlocking vehicles and providing replacement keys for various car models. If you're in Melbourne, consider contacting an Auto Locksmith Melbourne specialist, such as Fleet Locksmith, who can get you back on the road in no time.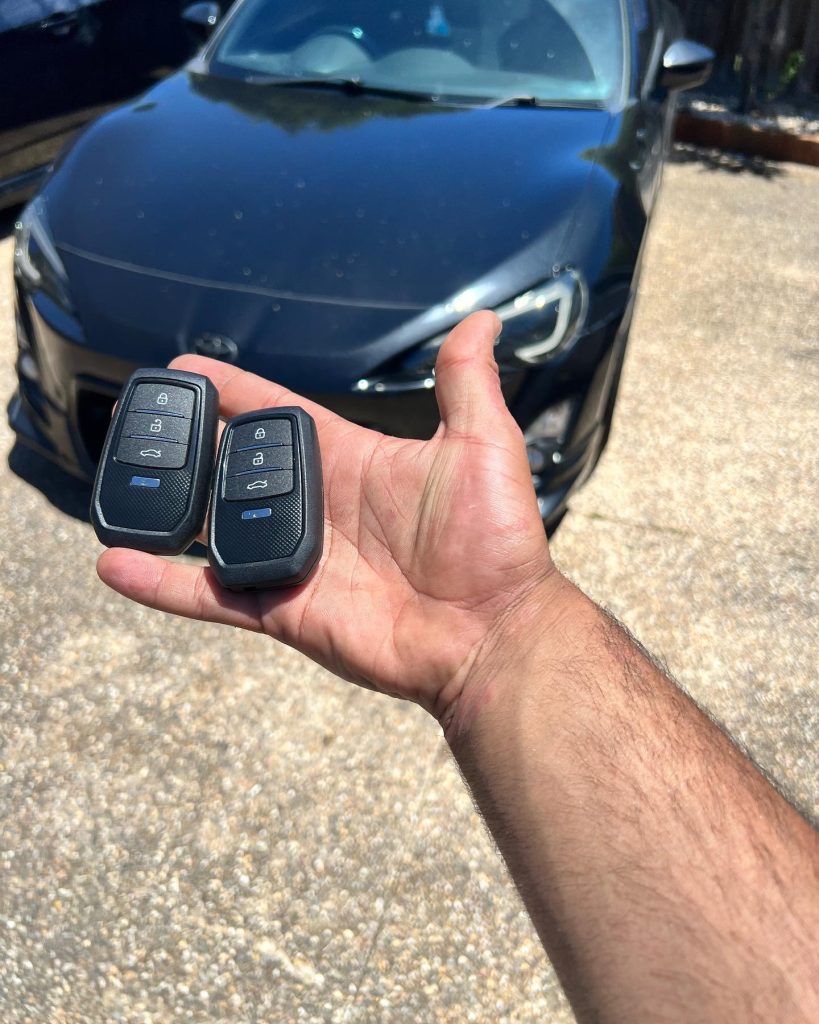 Verify Your Identity: Ensuring Security and Ownership
Verify Your Identity When the locksmith arrives, they will need to verify your identity and ownership of the car. This can be done by providing identification, such as a driver's license, and car registration or insurance documents.
Choose the Right Service: Tailored Solutions for Your Lost Car Keys Needs
Choose the Right Service Once your identity is verified, the auto locksmith will assess the situation and offer the appropriate service. This may include:
Unlocking your car if the keys are locked inside
Creating a new key on-site
Reprogramming a key fob or transponder key
Make sure to choose a locksmith that offers comprehensive automotive locksmith services, such as Fleet Locksmiths, to handle any situation that may arise.
Consider Spare Key Solutions: Avoid Future Inconveniences
Consider Spare Key Solutions To avoid future inconveniences, consider having a spare key made by the locksmith. Keep the spare key in a safe place or give it to a trusted family member or friend. It's also a good idea to invest in a key finder or Bluetooth tracker to help locate your keys if they go missing again.
Re-evaluate Your Security: Protecting Your Vehicle After Lost Car Keys
Re-evaluate Your Security If you suspect your keys were stolen, it's crucial to re-evaluate your car's security. An automotive locksmith can help by rekeying your car's locks, rendering the old keys useless. This will provide peace of mind and protect your vehicle from potential theft.
Get a Quote and Compare Prices For Your Lost Car Keys: Finding the Best Locksmith Deal
Get a Quote and Compare Prices Before settling on an automotive locksmith service, it's a good idea to get a quote and compare prices. Keep in mind that the cost of services may vary depending on factors such as the type of key, the complexity of the job, and your location. Melbourne residents can expect competitive rates from local auto locksmiths, such as Fleet Locksmith. Make sure to choose a reputable and trustworthy locksmith to ensure quality service and avoid scams.
Beware of Unbelievably Cheap Locksmith Services: Avoiding Scams and Overcharges
When searching for a locksmith, you may come across some who advertise their services at extremely low prices, ranging from $29 to $45. While these offers may seem too good to be true, they often are. Many scammers use such low prices to lure in unsuspecting customers, only to charge them up to 20 times the quoted amount once they arrive on site. To avoid falling victim to such scams, it's crucial to be cautious and conduct thorough research before choosing a locksmith. Opt for reputable and well-reviewed companies, verify their credentials, and get a detailed quote before agreeing to any service. By taking these precautions, you can ensure that you receive quality service at a fair price, without the risk of being scammed.
Choose a Licensed and Insured Locksmith For Your Lost Car Keys: Professionalism You Can Trust
Choose a Licensed and Insured Locksmith When selecting an auto locksmith, it's essential to verify that they are licensed and insured. A licensed locksmith has undergone training and background checks to ensure they are qualified to provide professional services. Additionally, an insured locksmith guarantees that you will be protected from any damages that may occur during the service. In Melbourne, you can trust companies like Fleet Locksmith to be fully licensed and insured, providing you with peace of mind.
Check Online Reviews and Testimonials Before hiring an automotive locksmith, take the time to check online reviews and testimonials. This will give you an idea of the quality of service you can expect from the locksmith. Look for a company with a high rating and positive customer feedback. In Melbourne, Fleet Locksmith has a strong reputation for delivering exceptional auto locksmith services to their clients.
Familiarize Yourself with Locksmith's Policies: Know What to Expect
Familiarize Yourself with the Locksmith's Policies Different locksmiths may have different policies in place, so it's important to familiarize yourself with their terms and conditions. This includes payment methods, warranty on parts and labour, and any additional fees that may apply. Understanding the locksmith's policies will help you make an informed decision and avoid surprises.
Maintain Your Car Keys: Prolonging Their Lifespan and Functionality
Maintain Your Car Keys After resolving the issue with your car keys, it's crucial to take steps to maintain them properly. Regular maintenance can prolong the life of your keys and help prevent future problems. Here are some tips for keeping your car keys in good condition:
Keep your keys clean and free of debris by wiping them down with a soft cloth periodically.
Avoid exposing your keys to extreme temperatures or moisture, as this can cause damage over time.
Don't use your keys as a tool, such as for opening packages, as this can cause them to bend or break.
If you have a key fob or transponder key, replace the battery regularly to ensure it remains functional.
Emergency Preparedness: Be Ready for Future Lost Car Keys Mishaps
Emergency Preparedness Lastly, it's essential to be prepared for emergencies. Losing your car keys can be a major inconvenience, but it doesn't have to be a disaster. Consider the following tips to be prepared for future car key emergencies:
Keep the contact information for a reliable auto locksmith, like Fleet Locksmith, in your phone or wallet for easy access.
If you haven't already, invest in a spare key and store it in a safe place, as mentioned Above.
Familiarize yourself with the various automotive locksmith services available, so you know what to expect and can make an informed decision in an emergency.
By following these steps, you can minimize the impact of losing your car keys and ensure you're well-equipped to handle such situations.
Conclusion:
Losing your car keys can be a challenging experience, but it doesn't have to be a catastrophe. With the help of a professional auto locksmith, like Melbourne's Fleet Locksmiths, you can quickly and securely regain access to your vehicle. This comprehensive guide has provided you with the necessary steps to take when faced with lost car keys, as well as valuable tips for maintaining your keys and preparing for future emergencies. By following these guidelines and choosing a reputable automotive locksmith, you can have peace of mind knowing you're well-prepared for any car key mishap.