Table of Contents
Introduction
Home security is a top priority for homeowners, especially in today's world, where break-ins and burglaries are unfortunately all too common. Ensuring that your family and possessions are safe is crucial, and one of the most effective ways to achieve this is by investing in robust and reliable locking systems. Deadbolts, deadlocks, and deadlatches are three popular and highly recommended locking mechanisms that can significantly enhance the security of your home. These locks are designed to provide an extra layer of protection that deters intruders, ensuring that your property remains safe and secure.
At Fleet Locksmiths Melbourne, we understand the importance of home security and are dedicated to providing you with the best possible locksmith services to keep your family and belongings protected. Our experienced and skilled technicians are well-versed in installing and maintaining various types of locks, including deadbolts, deadlocks, and deadlatches. With our expertise and commitment to customer satisfaction, you can trust Fleet Locksmiths Melbourne to secure your home with the highest quality locking systems. In this blog post, we will delve into the benefits of deadbolts, deadlocks, and deadlatches and explain how our locksmith services can help you safeguard your property.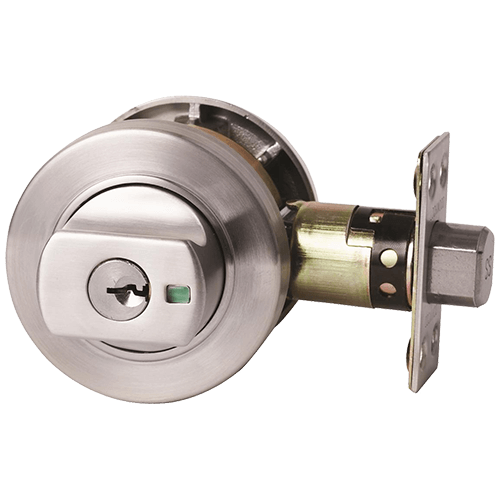 Deadbolts are among the most common types of locks used in residential properties. They provide a high level of security as they can only be opened with a key from the outside and a thumb turn from the inside. Deadbolts have a unique locking mechanism that uses a solid metal bolt to secure the door to the frame, making it difficult for intruders to force entry. There are various types of deadbolts, including single-cylinder and double-cylinder models, with the latter requiring a key to lock or unlock from both sides.
Deadlocks, also known as deadbolt locks, provide an even higher level of security compared to standard deadbolts. These locks feature a double-locking mechanism, which means that the bolt cannot be retracted by force or by turning the handle once the door is locked. The only way to unlock a deadlock is with the correct key, making it extremely difficult for intruders to gain entry. Deadlocks are typically used on external doors and are often installed as an additional lock to supplement existing locking systems.
Deadlatches, also referred to as night latches or slam locks, are a combination of deadbolts and latch locks. They offer the convenience of a latch lock, as they automatically lock when the door is closed, and the security of a deadbolt, as they feature a key-operated deadlock function. The deadlatch mechanism ensures that the door is always locked, even if an intruder attempts to use a credit card or other tool to bypass the latch. These locks are ideal for those who want to combine security and convenience, as they provide a high level of protection without the need to remember to lock the door manually.
Expertise and Experience Our team of professional locksmiths at Fleet Locksmiths Melbourne has years of experience in installing, repairing, and maintaining various types of locks, including deadbolts, deadlocks, and deadlatches. Our technicians undergo continuous training to stay up-to-date with the latest advancements in lock technology, ensuring that we provide our customers with the most secure and reliable locking solutions.
Customized Solutions At Fleet Locksmiths Melbourne, we understand that every
home is unique and has specific security needs. That's why we take the time to evaluate your property and recommend the most suitable locking systems for your individual requirements. We'll work with you to create a tailored security plan that ensures the optimal protection of your home and its inhabitants
High-Quality Products We believe in using only the best products in the industry, which is why we source our locks from trusted and reputable manufacturers. By choosing high-quality locks and components, we can guarantee the longevity and performance of your home's security system, providing you with peace of mind.
Efficient and Reliable Service We pride ourselves on offering fast and efficient locksmith services, without compromising on quality. Whether you need a new lock installed, an existing lock repaired, or a security consultation, you can count on our team to arrive promptly and complete the job to the highest standards. Our 24/7 availability ensures that you always have access to professional locksmith services when you need them most.
Customer Satisfaction At Fleet Locksmiths Melbourne, we're not happy until you're happy. We strive to exceed your expectations and provide exceptional customer service throughout the entire process, from the initial consultation to the completion of the job. Our technicians are friendly, approachable, and always willing to answer your questions or address your concerns.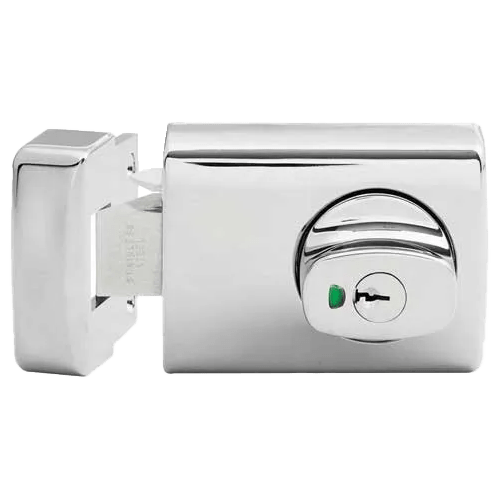 Conclusion
In conclusion, investing in high-quality locking systems like deadbolts, deadlocks, and deadlatches is a crucial step in ensuring the security of your home. These locks are designed to provide an extra layer of protection that can deter intruders and give you peace of mind knowing your family and possessions are safe. By choosing Fleet Locksmiths Melbourne, you can rest assured that you're entrusting your home's security to experienced professionals who are dedicated to providing top-notch services and customer satisfaction.
Don't leave the safety of your home to chance. Contact Fleet Locksmiths Melbourne today to schedule a consultation or to learn more about our comprehensive locksmith services. Our team is here to help you secure your property with the best locking systems available, so you can enjoy a comfortable, worry-free life in your well-protected home. Let us help you take the necessary steps towards a safer and more secure living environment for you and your loved ones.
You Can Reach us by Email or Call us by simply clicking on the highlighted Text.